Former Crewmembers Return To Celebrate The 30Th Anniversary Of The Mighty Mo's Recommissioning
FOR IMMEDIATE RELEASE
FORMER CREWMEMBERS RETURN TO CELEBRATE THE 30th ANNIVERSARY OF THE MIGHTY MO'S RECOMMISSIONING
Pearl Harbor, HI – (May 10, 2016) – Ninety-five (95) former crewmembers of the USS Missouri returned to the famed battleship this morning to celebrate the 30th Anniversary of her recommissioning.
On May 10, 1986, after 30 years of sitting idle, the United States celebrated the rebirth of the battleship USS Missouri and her return as an American sea power. The USS Missouri went on to serve in Desert Storm before her retirement in 1992.
Today's ceremony, held on the Mighty Mo's fantail, featured a keynote address by Rear Admiral TJ White, Director for Intelligence U.S. Pacific Command, who also had served on the Missouri. To honor the service and sacrifice of the former crewmembers, the USS Missouri Memorial Association presented everyone with plaques made from the battleship's newly restored teak deck, as well as handwritten postcards from guests visiting the memorial.
Please credit photos to Battleship Missouri Memorial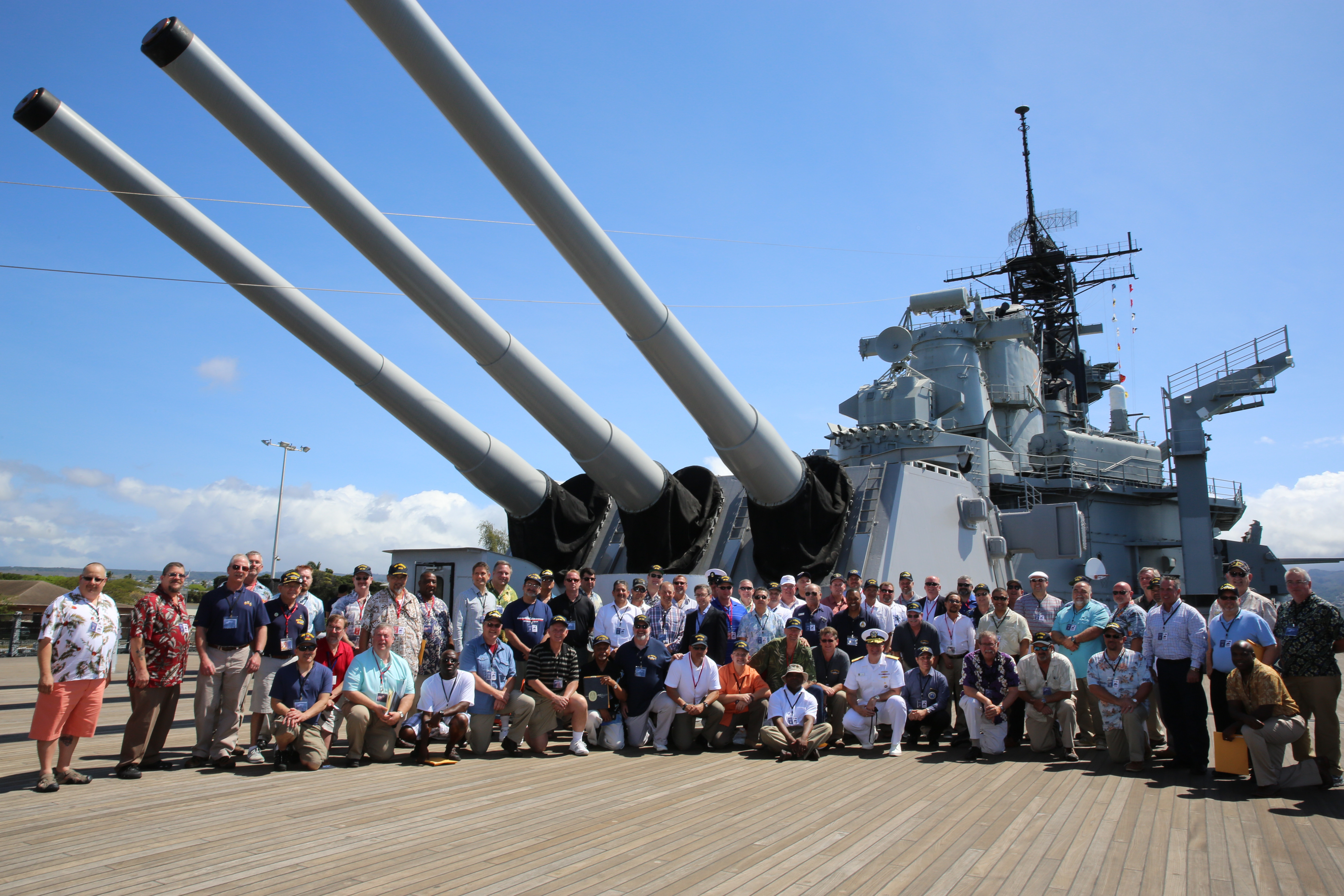 Caption: Former crewmembers of the USS Missouri gather to observe the 30th anniversary of her recommissioning.
Caption: Rear Admiral TJ White, who had served on the USS Missouri, delivered the keynote address at the morning's ceremony.
Caption: The USS Missouri Memorial Association presented plaques made from the Battleship Missouri's newly restored teak deck to former crewmembers.
Battleship Missouri Memorial
Since opening in January 1999, the Battleship Missouri Memorial has attracted more than 6-million visitors from around the world with a fascinating tour experience showcasing the USS Missouri's unique place in history. Located a mere ship's length from the USS Arizona Memorial, the Mighty Mo completes a historical visitor experience that begins with the "day of infamy" and sinking of the USS Arizona in Pearl Harbor on December 7, 1941, and ends with Japan's formal surrender aboard the USS Missouri in Tokyo Bay on September 2, 1945.
The USS Missouri had an astounding career over five decades and three wars – World War II, the Korean War, and Desert Storm – after which it was decommissioned and donated to the USS Missouri Memorial Association, Inc., a 501(c)(3) non-profit organization. The Association operates the Battleship Missouri Memorial as a historic attraction and oversees her care and preservation with the support of visitors, memberships, grants, and donations.
The Battleship Missouri Memorial is open daily from 8:00 a.m. to 4:00 p.m. General admission, which includes choice of an optional tour, is $27 per adult and $13 per child (4-12). Military, kamaaina (local resident) and school group pricing is available. For information or reservations, call (toll-free) 1-877-644-4896 or visit USSMissouri.org.
# # #
Media Contacts:
Ashley Nagaoka
(808) 238-1724
Ashley.Nagaoka@anthologygroup.com
Jaclyn Hawse
(808) 455-1600 ext. 246
JaclynH@ussmissouri.org