Pearl Harbor Historical Sites Parking Information & No Bag Policy
For guests without access to Ford Island, a complimentary shuttle service is available from the Pearl Harbor Visitor Center. Please note bags are not allowed on the shuttle.
Please Park at the Pearl Harbor Visitor Center parking lot (NPS parking fee of $7 applies), then take the shuttle to USS Missouri. On November 11, the USS Missouri shuttle service will operate until 4:00 p.m., approximately every 15-20 minutes from the visitor center. The shuttle will return you back to the Visitor Center once the ceremony is complete.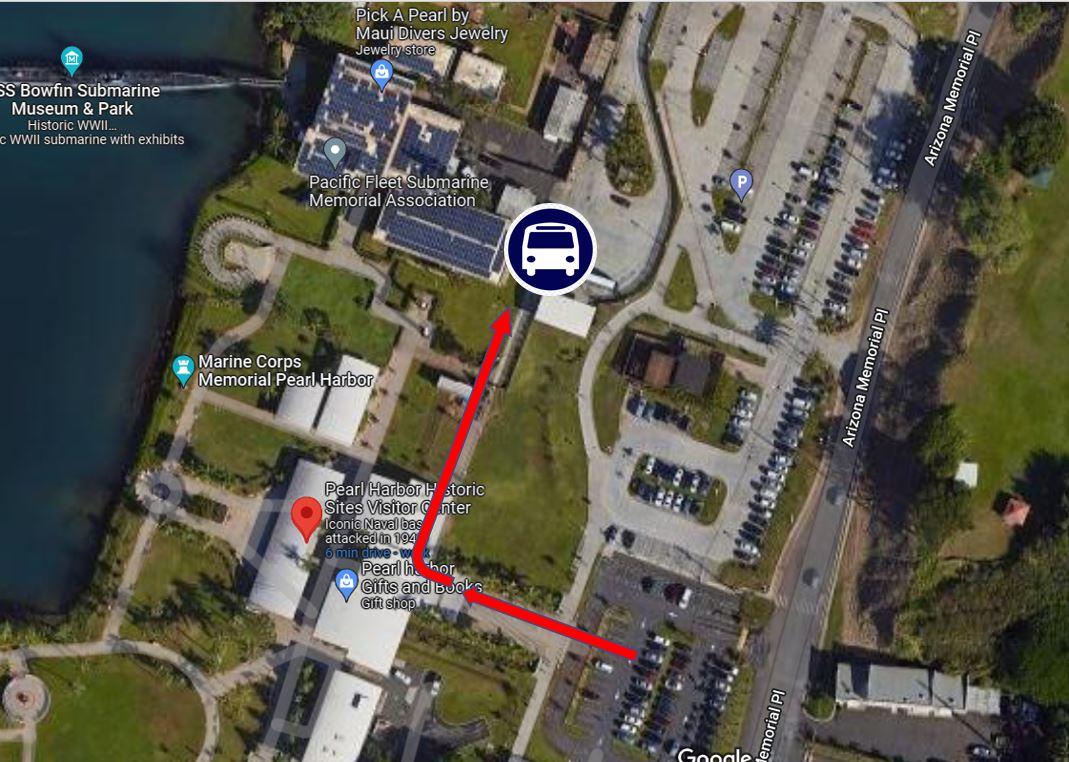 Pearl Harbor No Bag Policy for all guests who take the shuttle

Items that are NOT allowed:
Due to heightened security measures the following baggage and parcel control policy is in effect for all Pearl Harbor attractions: Visitors are not allowed to bring bags of any size. This includes backpacks, diaper bags, fanny packs, camera bags, purses, luggage, shopping bags, large cameras or other items that can offer concealment. This policy is subject to change without notice.
WHAT IS ALLOWED:
• Wallets (strap or no strap) measuring 1" X 2.25" X 5.5" or less in total dimensions.
• Small clear PVC/plastic bags (strap or no strap), such as TSA-approved clear travel toiletry bag
• Wheelchairs, strollers, walkers, canes, umbrellas, jackets, sweaters, small wallets, medication, small cameras and camcorders, cell phones, and small sealable beverage containers are permitted and subject to inspection.
*Note: Any bag that is determined to be allowed will be inspected and/or tagged as screened.
Additional information on the Park Bag Policy